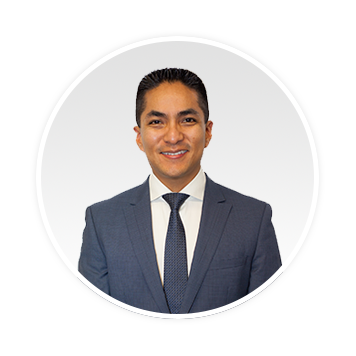 In 2009, Guillermo completed fellowship training in Paediatric ENT at the Royal Children's Hospital in Melbourne. He later completed a second fellowship in Otology and General ENT at Monash Health in Melbourne in 2011. He still works at Monash Health, providing ongoing regular paediatric and otologic orientated specialist service at this Tertiary Medical Centre.
As a result of his Fellowship training, Guillermo has special interest in ear related disorders, including hearing loss management and hearing implants. He also has expertise in general ENT conditions, including conditions affecting neonates, young children and adults, including upper airway surgery for problems like snoring and minimally invasive nasal and paranasal sinus surgery.
Guillermo's previous experience includes Observership rotation and participation in the Basic Science Course at Bobby R. Alford Department of Otorhinolaryngology and Communicative Sciences at Baylor College of Medicine, Texas in 2004 and Surgeon Consultant position held at the National Children's Hospital, in San Jose, Costa Rica.
Guillermo completed his Bachelor Degree in Medicine and Surgery at University of Costa Rica in 2000. In 2006, he completed Surgical Training in Otorhinolaryngology (ORL), receiving Graduation with Honors from the University of Costa Rica.
As part of previous research activity participation, Guillermo and his colleagues received the Royal Australasian College of Surgeons RC Bennett Award for the best clinical research paper at the 2015 Victorian-Tasmanian Annual Surgical Meeting."
Appointments
Private:
Epworth Healthcare (Richmond Hospital and Epworth Berwick Specialist Centre)
Ramsey Health (Waverley Private Hospital)
Cabrini Health (Malvern Hospital)
Public:
Monash Health
West Gippsland Healthcare Group (Warragul Hospital)