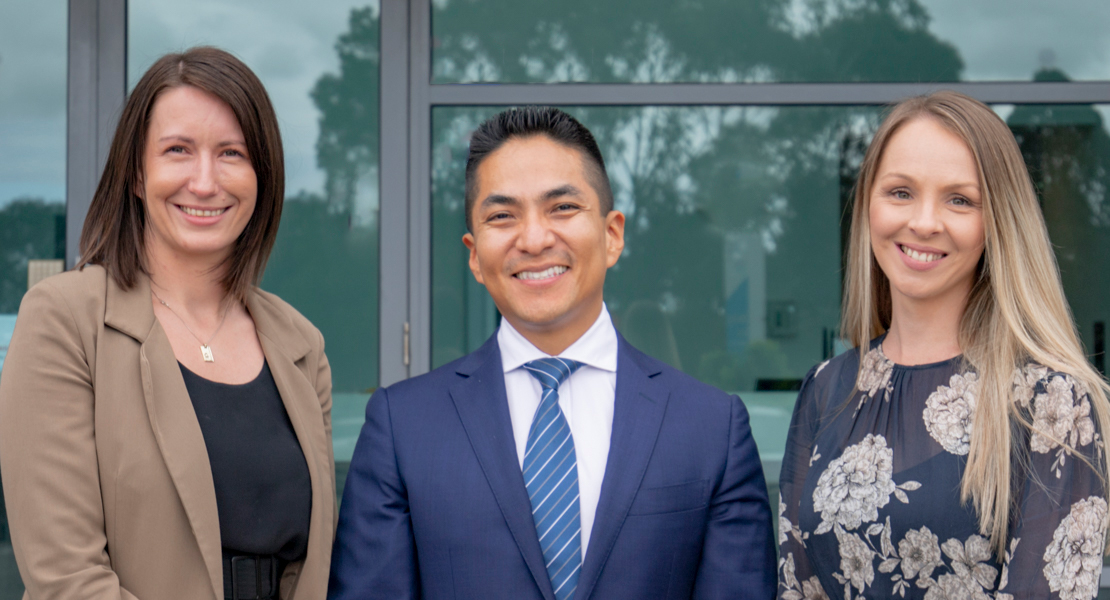 Our Practice
Southeast ENT are leading specialists in the medical and surgical management and treatment of patients with ear, nose, throat, head and neck conditions.
Our practice was established by Surgeon Mr. Guillermo Hurtado, with a vision to provide the highest  possible care and medical expertise on ENT, head and neck related diseases and disorders for adults and children in the South Eastern Suburbs of Melbourne and Gippsland areas.
At Southeast ENT, we strive to achieve the best outcome for each and every one of our patients. We are committed to continue our professional development and research, providing innovative solutions that utilize the latest technology and techniques.  We work closely with recognised health professionals in multidisciplinary teams to ensure a holistic assessment and management of a wide array of ear, nose and throat diseases and disorders.
Through our friendly and understanding approach, we ensure you and your loved ones are treated with utmost care and the highest standards of ethical conduct.
Dr Guillermo Hurtado

Bmed, ORL (Hons), FRACS, Ear Nose and Throat, Head and Neck Surgeon
Paediatric ENT and Otology Fellow

Mr Guillermo Hurtado, is an ENT, Head and Neck Surgeon with Fellowship training in Paediatric ENT and Otology.

In 2011, Guillermo was duly admitted by the Council and granted Fellowship to the Royal Australasian College of Surgeons by exam (RACS). He is also member of Australian & New Zealand Society of Paediatric Otolaryngology (ANZSPO).

In 2009, Guillermo completed fellowship training in Paediatric ENT at the Royal Children's Hospital in Melbourne. He later completed a second fellowship in Otology and General ENT at Monash Health in Melbourne in 2011.

As a result of his Fellowship training, Guillermo has special interest in ear related disorders, including hearing loss management and hearing implants. He also has expertise in general ENT conditions, including conditions affecting neonates, young children and adults, including upper airway surgery for problems like snoring and minimally invasive nasal and paranasal sinus surgery.

Guillermo's previous experience includes an Observership rotation and participation in the Basic Science Course at Bobby R. Alford Department of Otorhinolaryngology and Communicative Sciences at Baylor College of Medicine, Texas in 2004 and a Consultant Surgeon position held at the National Children's Hospital, in San Jose, Costa Rica.

Guillermo completed his Bachelor Degree in Medicine and Surgery at University of Costa Rica in 2000. In 2006, he completed Surgical Training in Otorhinolaryngology (ORL), receiving Graduation with Honors from the University of Costa Rica.

As part of previous research activity, Guillermo and his colleagues received the Royal Australasian College of Surgeons (RACS) RC Bennett Award for the best clinical research paper at the 2015 Victorian-Tasmanian Annual Surgical Meeting.

Guillermo currently holds VMO Consultant appointments at two major Tertiary centres in Melbourne:

At Monash Health he regularly attends the Complex Otology Clinic; and performs paediatric and otologic operating sessions.

Royal Victorian Eye and Ear Hospital, where Guillermo has joined the Cochlear Implant Clinic team and performs Bionic Ear Surgery

Appointments

Private:

Epworth Healthcare (Richmond Hospital and Berwick Specialist Centre)
Cabrini Health (Malvern Hospital)

Public:

Monash Health
West Gippsland Healthcare Group (Warragul Hospital)

Read More

Dr Janitha Jayawardena

MBBS(Hons), FRACS (OHNS) Pediatric ENT, Sleep & Snoring Disorders, Rhinology & Sinus Surgery, Hearing & Balance Disorders

Dr Janitha Jayawardana is a Fellow of the Royal Australian College of Surgeons specialising in Otolaryngology, Head and Neck Surgery. In addition to general ENT he has special interests in pediatric ENT, nasal obstruction, sinusitis, hearing and balance disorders.

Dr Janitha Jayawardana (Dr JJ) was born in 1985 and immigrated from Sri Lanka with his parents in the late 1980s to call Australia home. Dr JJ grew up with his family in the outback of Western Australia, and moved to Perth to complete his tertiary education. In 2008, Dr JJ obtained his primary medical qualification with honors at the University of Western Australia. From 2009 until 2012, Dr JJ worked in major metropolitan hospitals in Perth gaining valuable experience in the various specialties of medicine, surgery (including ENT) and critical care, and was awarded the prestigious 'Goatcher Intern of the Year' award at Royal Perth Hospital.

Dr JJ moved to Melbourne in 2014 to sub-specialise in ENT surgery as part of Australia's highly competitive and rigorous advanced surgical training program. During this time, Dr JJ spent six years working at various major metropolitan centres including the Royal Children's Hospital, Royal Victorian Eye & Ear Hospital, Austin Hospital, Monash, Alfred Hospital and Barwon Health (Geelong). In 2018 he passed his final examinations and was later admitted into the Royal Australian College of Surgeons as a fellow in Ear, Nose and Throat Surgery. In 2019, he moved to Mackay in regional Queensland and spent fifteen months working in a busy, high volume practice serving a population of greater than one hundred and fifty thousand people. During this time, Dr JJ enjoyed the connection and continuity of care he was able to provide to the regional community of the Isaac and Whitsundays.

Dr Janitha Jayawardana is happy to welcome all varieties of ENT referrals for an expert opinion on diagnosis and management. He is happy to provide expert care in keeping with current evidence, as well as being pragmatic in providing a solution to the individual needs of every patient. Dr JJ prides himself on being thorough, inquisitive and balanced in offering a medical and surgical opinion.

Read More

Mr Vibhuti Mahanta

Mr Mahanta obtained his Otolaryngology and Head Neck Surgery Fellowship from Royal Australasian College of Surgeons in 2012

He gained further training as a Head and Neck Cancer Fellow at Monash Medical Centre, Melbourne for a period of 12 months.

Mr Mahanta is presently working as a Consultant Ear Nose and Throat Surgeon at Peninsula Health and have private consulting suites at Frankston, Mornington and Cranbourne. He operates at Peninsula Private Hospital, The Bays Hospital Mornington and Frankston public hospital

Read More

Carly Gissing

Practice Manager

Carly joined the Southeast ENT Team October, 2014. Carly has an excellent manner with people and always goes above and beyond to ensure our patients journey is smooth and easy.

In her spare time Carly enjoys long drives discovering new places within Victoria, sharing time with friends and family and indulging in the Melbourne food and wine culture.

Janet Lockyer

Administrative Support

Janet joined the Southeast ENT Team September, 2014. Whether you have the pleasure to meet Janet over the phone or in person, you will find that she is simply lovely. Janet has been a medical receptionist since 2001 and is an absolute professional; ensuring genuine care for our patients is prioritised.

Belinda Young

 Administrative Support

Belinda has been with Southeast ENT since July 2012.  She aims to provide a high level of professional service to ensure the smoothest experience is made possible. Belinda is here to make you feel welcome at Southeast ENT and is always on hand with a friendly smile.
In her spare time, Belinda enjoys spending time with her husband and two young sons, travelling, and cooking for friends and family

Natalie Hurtado

Business Development Manager

Natalie has been with us at Southeast ENT since 2013; initially as Practice Manager and now focusing on the development of the business. In her spare time, Natalie enjoys practicing Yoga, tending her garden and preparing wholesome meals for her family.